Hey everyone, welcome to another edition of
Leak Lore
, a new edition of an old series delving deeper into the history behind various iconic leaks. As this is my first blog post and I feel this is necessary, I'd like to thank the mods for giving me the chance to be able to write this for everyone to enjoy!
Love him or hate him, Playboi Carti is an artist that needs no introduction at this point. Whether you were introduced to him a few years ago with his breakout SoundCloud loosie "Broke Boi", his Self-Titled debut mixtape, or the Sli'merre outtake "Pissy Pamper" with fellow collaborator Young Nudy that became a viral phenomenon overnight, you've surely had the time at this point to familiarize yourself with the Atlanta rapper. While things have drastically changed over the past few years, we can all agree one thing has remained constant since the very beginning, his constant teasing of freshly recorded music he may or may not remember by the end of the week. The songs either end up releasing one way or another (Whether that be an official release or a leak), or collecting dust on a laptop hard drive somewhere. And sadly more often than not, the latter of the two is usually the outcome of most songs.
Given the seemingly immeasurable amount of unreleased Playboi Carti songs, a majority of casual fans happen to stumble upon a handful of the same few snippets, which is totally fair seeing as though locating and sifting through each and every single snippet is a pretty daunting task. But as you start to look into it more, eventually you'll start to hear a word pop up more and more, "Grail." For those unfamiliar with the connotation behind the term, "Grails" are unreleased songs coveted by the entire unreleased music community. The best of the best, so to speak. A notorious example would be Kanye West's infamous "Can U Be", a song with community members posting bids topping upwards of $10,000 USD. Playboi Carti fans have their share of grails as a community as well, from the scrapped 2016 TrapMoneyBenny produced track
"Act A Foolie"
, to the 2017 Harry Fraud produced throwaway
"Places."
You can name off as many unreleased songs as you want, but not a single one of them will even come close to matching the quality, hype, or backstory of the 2016 MilanMakesBeats produced throwaway, "Pitstop."
"Pitstop" (Also known by some fans as "Winning All Day")
, this time being posted by one of his ex-girlfriends, Rubi Rose. The snippet very quickly started to get a buzz online, becoming one of the most anticipated songs for Carti's debut project, then known by fans as the "Cash Carti" tape, which as we know now, was later entirely scrapped and remade into what we simply know today as "
Playboi Carti
." Time went on and new songs were being previewed on a nearly regular basis, but there was no sign of Pitstop anywhere. On March 25th, 2017, Hope was revitalized when Carti's then and former bodyguard @BiggsXXL, went on Instagram Live and played three songs for people to hear. The Southside produced 2016 song
"Kick/Pull Up With A Stick"
, a remix of UnoTheActivist & Swaghollywood's song
"Call Up The Troops"
featuring Offset, and finally
"Pitstop."
People knew the tape was right around the corner, having known Carti had put out two lead singles a few weeks prior. Fans grew more and more anxious by the day, hoping the song would make the final cut, but as most of us know, things didn't work out quite like they should have.
Fast forward roughly four months ahead to August, and it would come to light that Carti had actually never paid Milan for any of his beats at all, dating all the way back to Vlone Thug back in 2016. He'd simply just take previews of his beats, loop them, and rap over them, completely disregarding the now somewhat infamous "Purchase Your Tracks Today" tag that can be heard under all of the beats. The ordeal between the two became a debacle across all of Twitter, especially after Milan decided to take it upon himself to release the song "Butterfly Coupe" onto his SoundCloud page on August 4th, 2017, (Without Carti's permission, might I add), also deciding to invite Yung Bans to stop by and fill in the open verse for the song. During the following few days, numerous screenshots of message exchanges between multiple people and Carti were tweeted out (They're included below, missing ones are easy to find with a simple Google search), to it even going as far as being covered on
Complex's "Everyday Struggle"
, Milan was even invited onto a
Twitch Livestream by DJ Akademiks
to explain his entire side of the story. After a few very hectic days, the chapter of Milan & Carti's history together seemed to be coming to an abrupt end, and the song seemed to be as good as gone and never coming out to fans.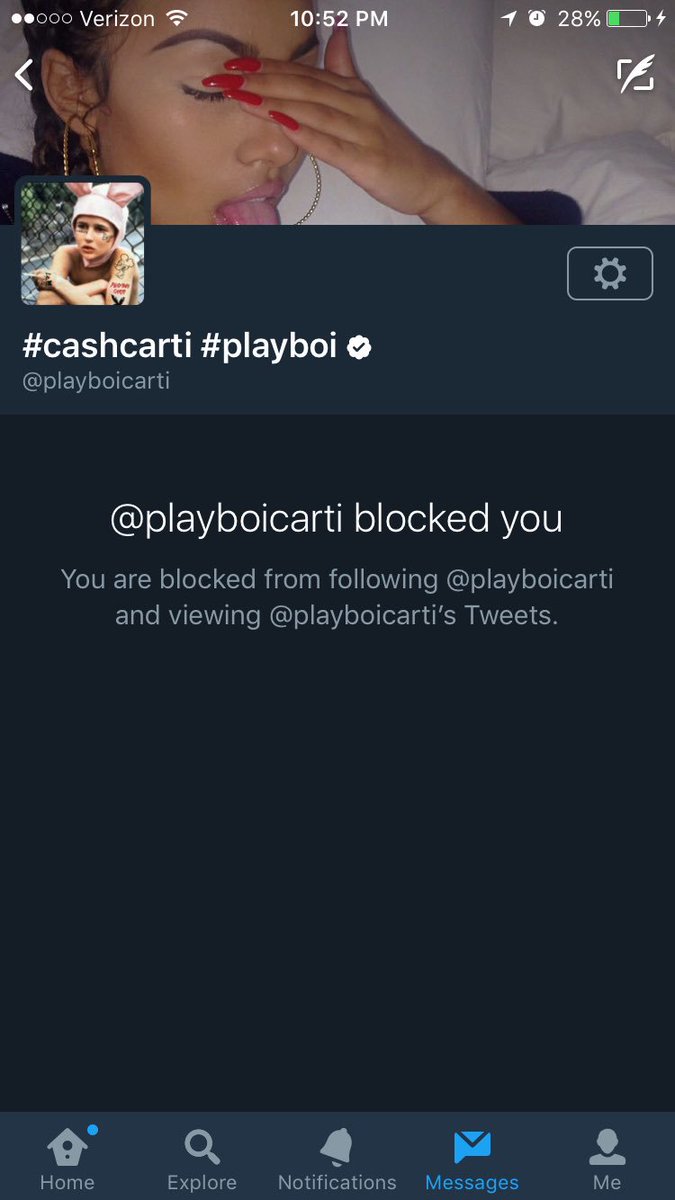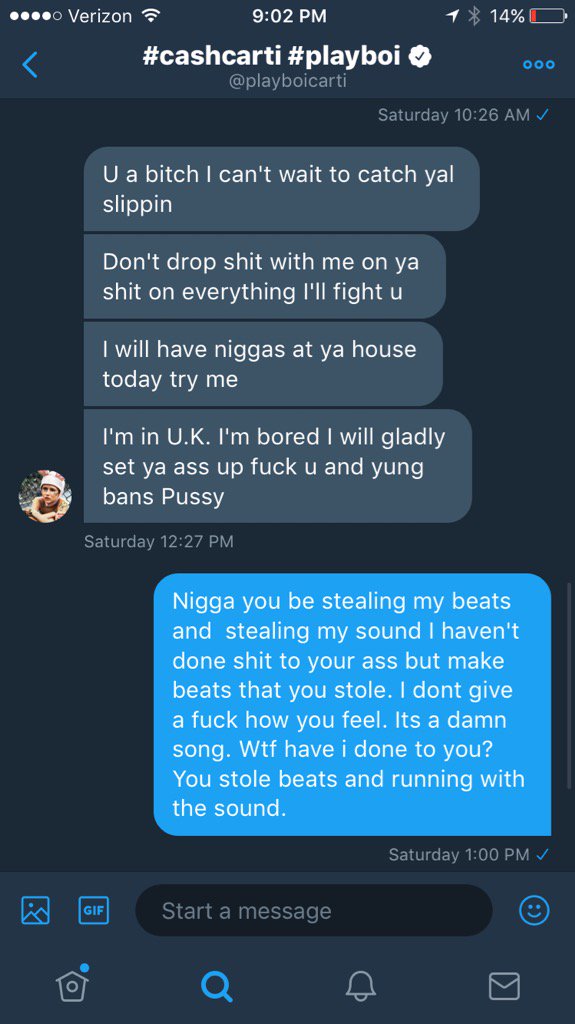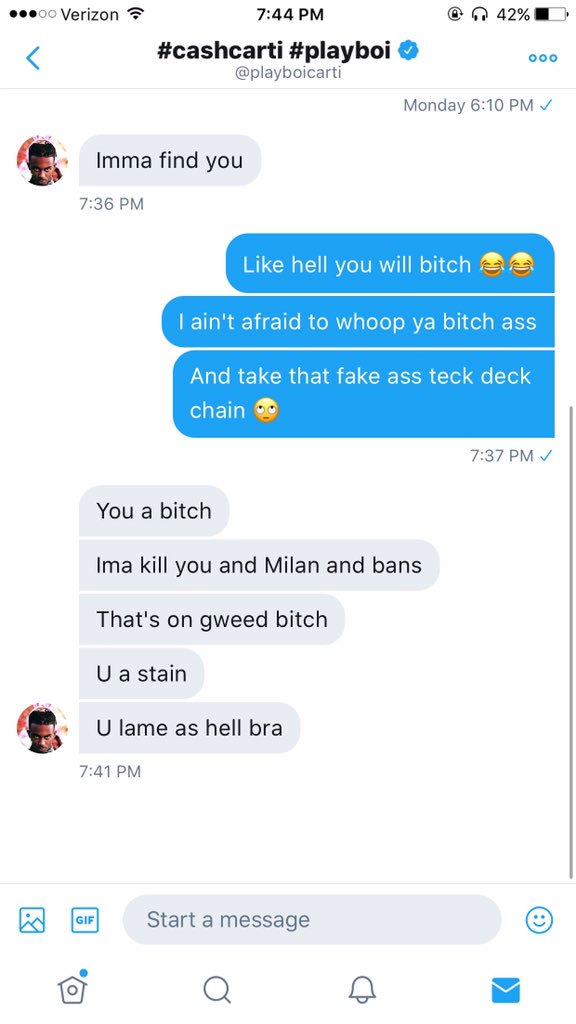 From this point on, nearly every fan knew that songs produced by Milan would sadly never see an official release. Whether that be due to the problems of Carti failing to pay Milan for using his beats, or the usage of
a sample from the video game "Undertale."
But, as I said before, time went on. Old, somewhat coveted songs would continue to leak online sparingly throughout the better part of 2018 like usual, which is including but not limited to, the long awaited "Bankroll" with Lil Uzi Vert, the 2016 Polo Boy Shawty produced "Red Bandana Santana/Shake & Bake", and a collaboration with OVO member Roy Woods, titled "What's Going On." As time continued to move along, one question continued to remain that no one seemed to be able to give an answer to.
"Where the fuck is Pitstop?"​
Things would change forever when out of absolutely nowhere, on August 19th, 2019, Leakth.is user "Remorse" (now known as "Opium") posted snippets of four songs that were being prepared to be setup for a $3,200 groupbuy. The first being the 2017 snippet
, following it, the Pi'erre Bourne produced Young Nudy track with a Carti feature titled
", thirdly, the Forza & Oogie Mane produced collaboration with Gunna, called
, and lastly, the one no one would've ever been able to guess,
. After a short & successful groupbuy that took roughly a day, the songs were all posted on the site. The song's leak sent waves of both simultaneous disbelief and joy throughout longtime Playboi Carti fans all over the internet, after nearly three long years of waiting for the song, it was finally here.
Thank you all for tuning in to this edition of Leak Lore, I'll be sure to see you guys next time in the following installment.
Special thanks to
@Ninj
for approving me for the author role and making this article possible.
Last edited: